PREHISTORIC SAFARI

​After having invaded the streets of Paris, with its projections of dinosaurs in acid colors,
the Jardin d'Acclimatation gave carte blanche to the artist Julien Nonnon,
by making available its park, to make his new playground of Digital Art.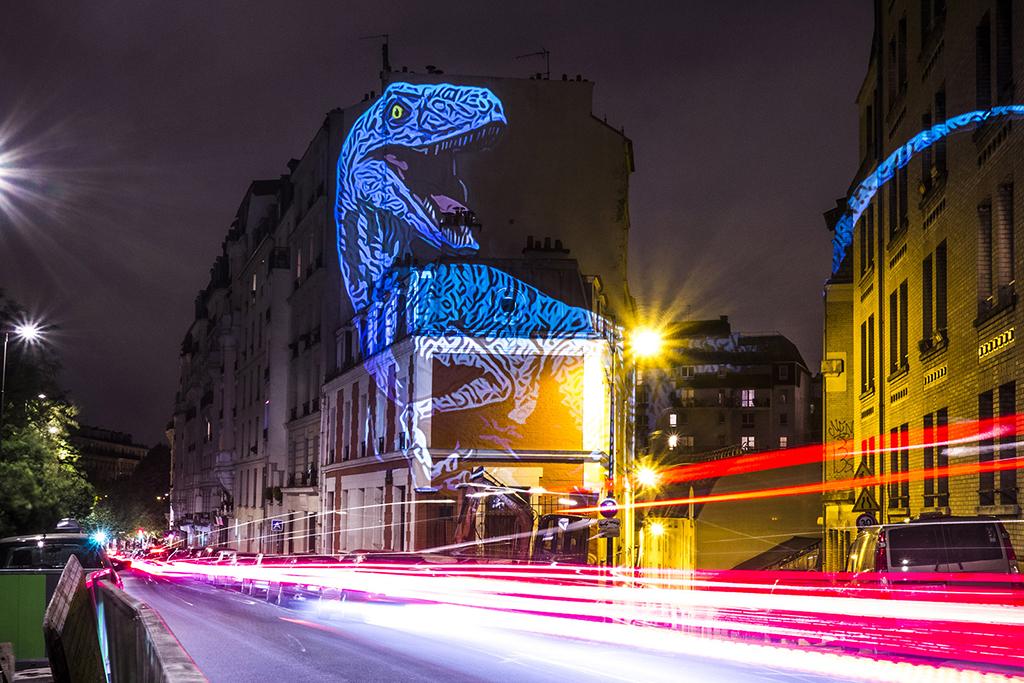 PREHISTORIC SAFARI®
Life-like dinosaurs in the streets of your city
If the fascination for its prehistoric animals only grows, the unique experience of "Prehistoric Safari City", an original creation of the artist Julien NONNON, combines a unique cultural and artistic offer which transforms the city into a prehistoric hunting ground.

Immersive experience
Thanks to the magic of video-mapping, we offer your audience a trip back in time to more than 85 million years ago, when dinosaurs ruled the earth.

A family event
Fun, educational and interactive, PREHISTORIC SAFARI® is an event for children from 3 to 99 years old, to experience with friends or family.

Make your city a playground
An opportunity to (re)discover your city through a surprising scenography, mixing Video-Mapping, animatronic dinosaurs and many other animations.
PREHISTORIC SAFARI®
A success at the Jardin d'Acclimatation

In 2019, with more than 50,000 visitors, PREHISTORIC SAFARI® created the event at the Jardin d'Acclimatation, which exceptionally opened its doors in the evening for the end-of-year celebrations, and reached a large audience with quality national and international press coverage, creating excitement among the public.